Entradas con la Etiqueta 'wordpress'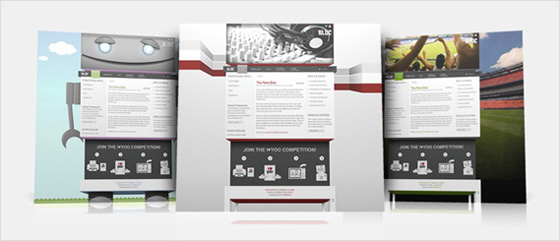 This month YOOtheme brings you another great template: Bloc! Its 3D-design is great for creating rich media portals, band websites, blogs or sports sites. We created a lot of very unique template variations and for sure it will give your site a brand new modern look.

Over the last couple of months we developed the new Warp 5.5 theme framework which is the new foundation of all our YOOtheme templates. In this time we have rewritten the complete Warp theme framework to make it more modular, flexible and also extendible. All templates from 2010 and 2009 are updated to run on the new framework. This means more than 20 templates are using Warp 5.5!